---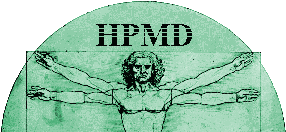 Consulting Services...
---


People
The common thread in any business success is people, committed and motivated to succeed, using information and technology as the tools of discovery, process and meaningful feedback. All of our work is predicated on this basic principle.

<

Strategy
When the firm's strategic goals are clear, it is possible for people to be empowered to accomplish objectives with a high sense of mission and ownership. No plan, a confusing plan, or an unachievable plan can do the opposite. Our pragmatic approach removes the confusion from both the process and the finished product.
< Business Strategic Planning
< I/T Strategic Planning
< Project Management

<

Products
With expertise in both manufacturing and service companies, we can offer a wide range of services to improve product life cycle management. The goal is to achieve a pragmatic, sensible method of bringing product to market and tracking their performance throughout their life.
< Surveys
< Seminars
< Product Life Cycle Improvement
< Product Development Team Building
< Project Workflow Analysis & Streamlining

<

Service
Customer service is the foundation of all business. Getting it right is essential because in today's marketplace of many options, it can make or break a company. Your customers must be happy to do business with you. We can determine if they are and help you get them there if they're not.
< Surveys
< Seminars
< Customer Service Process Reviews
< Customer Service Process Improvement
< Customer Service Measurement

<

Results
Business measurement must be frequent, quickly understood, and displayed for all to see the "score". We believe that the very act of keeping track in itself increases productivity and that people will work to succeed if given clear achievable criteria for their success. Our business "scorecards" are doing just that for our clients.
< Surveys
< Seminars
< Business Measurement Programs
< Reward Programs

<

For additional details on the types on projects we undertake, see our project - capabilities matrix.



Document last modified on: 03/03/2000
© Copyright 1996, 2023, HP Management Decisions Ltd., All Rights Reserved.