---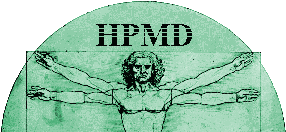 Resources...
---
<
HPMD Bullets
Short bulletins on a variety of topics, organized by category, from our archive of management consulting materials.

<

<
HPMD Newsletters
Copies of our newsletter, organized by issue and topic.

<

<
Quotes and Sources
Excerpts from authors we have cited in our management consulting work and presentations, organized by category.

<

<
Links by Subject
Links to other sites from our "bookmarks" file. Here you will find related materials and other sources.
Document last modified on: 03/02/2000
© Copyright 1996, 2023, HP Management Decisions Ltd., All Rights Reserved.