---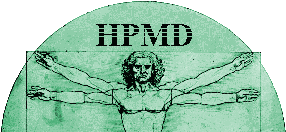 Helping to Build More Informed Management Decisions....
---

Founded in 1991, HP Management Decisions Ltd. (HPMD) is a privately held corporation providing management assistance internationally to executives and officers concerned with enhancing their business effectiveness and better leveraging their investment in information technology.

We specialize in the organizational and implementation issues involved in effective general management using information services (IS). The particular type of projects we undertake provides a blend of current management practice and applied technology. We focus on helping customers maximize their information technology investment and its utility in making strategic management decisions.

The common management practices of the 90's -- corporate downsizing, reengineering, integration, reorganization -- boils down to doing more with less while striving to increase quality and service. People must think and work differently than they have in the past and rely more on automation to do their job well. We are service specialists, believing that reengineering a business practice must not only make it more efficient, but increase the level of customer satisfaction to make the effort worthwhile.

Technology must provide the means to leverage corporate data to better serve the customer in this new business environment. Many managers are inundated with information, which is often as useless as no information at all. We help guide your organization to implement useful management tools to retrieve information quickly and easily. For those organizations that are concerned that they are not getting the right information at the right time, we can analyze your information needs, recommend changes, and implement them down to the desktop level. We focus on helping you maximize the information technology investment and its utility in making strategic management decisions.

<





Document last modified on: 03/03/2000
© Copyright 1996, 2000, HP Management Decisions Ltd., All Rights Reserved.