---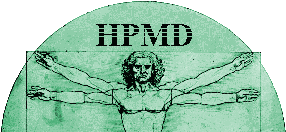 Products and Demo's...
---
<
The HPMD Scorecard Application
Business Scorecards are a powerful method of Business Performance Measurement and intra-company communication. This demo shows how the Scorecard can come to the Web.
<
<
Hospitality Sales Benchmark Demo
This product is the result of on-going collaboration with HSMAI (Hospitality Sales & Marketing Association International), industry research companies and prominent hotel firms. The Sales Benchmark data warehouse provides comparative sales performance figures so individual sales managers can compare their performance to their market segment from many different angles (for example, type of customer, property size, state, etc.).

<

<
Product Development Tracking
This application provides an on-line means of tracking key milestones and detail steps of a product development life cycle for all interested, suppliers or vendors. The demo shows product lines under development by a major clothing manufacturer.

<

<
Customer Activity Tracking
This application provides an on-line means of tracking activity with your customers and prospects. You can track many different kinds of activity, including Action Items, Call Reports, Sales Pipeline Summary, Contracts, Incoming and Outgoing Correspondence, Meeting Reports, Miscellaneous Activity, Strategy Notes, Telephone Scripts and Invoices. Over time, using this application will build up a history and knowledgebase of activity with all your customers.

<

<
HPMD Survey Services
The Internet, or Corporate Intranet, is a perfect medium for surveying constituents. This demo shows how surveys can become on-line.

<

<
Internet & Intranet Resource Sites
Internet based networks provide a cost effective and powerful means of distributing the collective knowledge of the organization. These samples show the power of the medium for satisfying various communication needs of decentralized organizations. The sharing of information, be it from one to many, many to many, or many to one can be accomplished in sites and applications such as these. These resource sites are an excellent way to reach beyond the organization, as well, communicating with customers in new ways.
Document last modified on: 03/02/2000
© Copyright 1996, 2000, HP Management Decisions Ltd., All Rights Reserved.