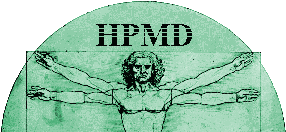 HP Management Decisions, Ltd.
---
HPMD Scorecard Demo...
A Balanced approach to measurement looks at results in relation to the key constituents of the business: the customers, shareholders, employees and senior management. It then must balance internally and externally focused measures, as well as financial and non-financial numbers.
This application shows how Lotus Notes and the Domino Web server can be used to automatically generate monthly scorecards for the organization to distribute on their corporate Intranet. AnyCo is a fictionalized financial information provider.
To view the demo, select one of the following three scorecard views. Then choose the 9/30/96 scorecard for the Eastern US region.
<
Scorecards by Region
<
Scorecards by Date
<
Scorecards by Contribution
---