---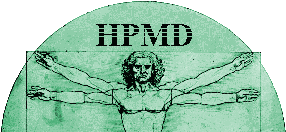 Internet & Intranet Resource Sites...
---
Internet and Intranet Resource Sites can become communications centers for disbursed work units. The following functional modules can be mixed and matched to customize the resource site for your particular needs:
| | |
| --- | --- |
| < | The Employee Communications Center...demonstrating a suite of functions for the H/R department. |
| < | The Customer Communications Center...Retail Internet opportunities for many companies are limited. However, the commercial opportunites are huge. Here is an example of a secured Internet site that your customers might find very useful. |
| < | The Knowledgebase ...demonstrating how expensive consumer research can be leveraged to many. From tidbits of short facts, through charts and graphs, top line reports and library entries showing large studies available, any level of research can be made available. This example shows information for the meat industry. |
| < | Groupwork Resources...demonstrating how many far-flung workers can collaborate through discussion forums and by sharing documents. |
| < | The Sales Process ...demonstrating how a contact database can be brought to the web. |
| < | Computer Based Training...demonstrating how courseware of any type can be made available on-line. |
---
Document last modified on: 02/28/2000
© Copyright 1996, 2021, HP Management Decisions Ltd., All Rights Reserved.