---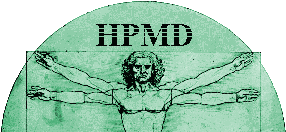 Product Development...
---
<
| | |
| --- | --- |
| | The Changing Product Development Cycle |
| < | Many companies are looking at how to be more effective in delivering new products to market. They want to review their organizational efficiency for delivering products and achieve a shared vision and commitment among the product managing departments such as Marketing and Engineering. |
| < | Developing successful new products depends on three things: focus, the right team mix, and building and testing many prototypes. |
| < | Service companies can learn from the manufacturing sector in how to successfully employ cross-functional teams, prototyping, and compressed design and development cycles. With expertise in both manufacturing and service companies, we can offer services ranging from an overhaul of the entire product life cycle in the context of the business strategy, to the review of the product steps to improve interdepartmental coordination and communication. |
<
Key Quotes
"Effective prototyping may be the most valuable 'core competence' an innovative organization can hope to have."

<

-- Michael Schrage
Innovation Expert

<

"The key to product management success is frequent communication and interaction among all the constituents, from beginning to end of the product life cycle. How to do this well, yet efficiently, is the challenge."

-- HPMD
<
What We Do

<

Product Life Cycle Improvement
A four phase program for improving the product life cycle: information gathering and assessment, senior management strategy review, developing a new methodology, and implementing the new life cycle.

<

Product Development Team Building
Creating the cross functional team and learning how to work together constructively with a shared vision is critical to rapid, successful product development.

<

Project Workflow Analysis and Streamlining
The process of product management can often be hampered by the manual effort of documentation and communication. This is a perfect application for applied technology: improve documentation and communication while reducing the amount of time spent on the process. The time is thereby released for the actual activities of managing the product.
Document last modified on: 03/03/2000
© Copyright 1996, 2000, HP Management Decisions Ltd., All Rights Reserved.