---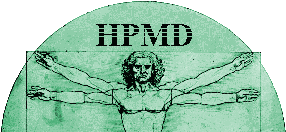 The Common Thread...
---
<
"What is sometimes not appreciated is that there is no such thing as an 'optimal' strategy, calculated via some formal process. Intended strategies have no value in and of themselves; they take on value only as committed people infuse them with energy...."
<
-- Henry Mintzberg
Strategy Heavy
<
People

<

At the center of any business success are people.

<

People acting on information generate a productive organization.

<

Without committed, motivated people, technological and process changes will fail.

<

We bring a leadership perspective to information technology.

<

Information

<

The right information, available to the right people, at the right time is a basic building block to all business.

<

Technology is the enabling factor to productivity gains and the means to leverage data to better serve the customer.

<

With our background in information technology, as well as senior management, we offer a balance of executive and technological perspectives.
Document last modified on: 03/03/2000
© Copyright 1996, 2023, HP Management Decisions Ltd., All Rights Reserved.