---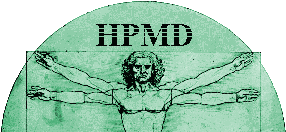 Strategic Bets...
---
<
| | |
| --- | --- |
| | Our Philosophy |
| < | A pragmatic strategy asks where are we going and how are we going to get there? What this boils down to is deciding which projects should be done to reach a business goal. It is not as much about planning as it is about focus: doing more on less. These are the firm's strategic bets. |
| < | A company's project teams cannot effectively contribute to these bets without having a shared understanding of the goal and the senior management decision making process. |
| < | We call the rules of the decision making process "yardsticks" and the process of applying them "open mind management," or the clarification and communication of how managers make decisions. Without knowing the yardsticks and the process of applying them, no one will know what the real goals are and no one can be empowered to reach them. |
| < | When the goals and rules of the game are clear, it is possible for teams to be empowered to accomplish objectives with a high sense of mission and ownership. |
| < | We approach the strategic process pragmatically: defining and communicating the yardsticks, applying them, clearly communicating the chosen bets, empowering the teams, and prototyping everything (including the strategy). See what works, then toss the bad and do more of the good. |
<
Key Quotes
"A good deal of corporate planning ... is like a ritual rain dance. It has no effect on the weather that follows, but those who engage in it think it does. ... Moreover, much of the advice related to corporate planning is directed at improving the dancing, not the weather."

-- Brian Quinn
Dartmouth Univ.

"If you can't do it, it's not a strategy; it's only an exercise."

-- HPMD
<
What We Do

<

Clarifying the values and mission
These are the foundations of a company's culture. Clarifying them means making explicit what is behind a company's actions, and comparing them to what has been written down. Moving to a practice of open mind management means understanding how and why decisions are made the way they are.

<

Developing the strategic yardsticks
This process identifies, clarifies, and communicates the implicit yardsticks, thereby empowering and motivating people toward useful goals.

<

Focusing the strategic bets
Once the yardsticks are defined, they are applied to the list of possible strategic bets. The list is refined to a challenging, but achievable length in order to bring more resources of the firm to bear on the top priorities (what we call doing more on less.)

<

Planning the enabling technology
Technology plays a significant and useful role in both the process of choosing strategic bets and carrying them out. Information and related applications are a primary motivator and part of the feedback loop for a strategic program.
Document last modified on: 03/03/2000
© Copyright 1996, 2000, HP Management Decisions Ltd., All Rights Reserved.